FOREIGN AFFAIRS MINISTER VISITED THE MINISTRY NEW PREMISES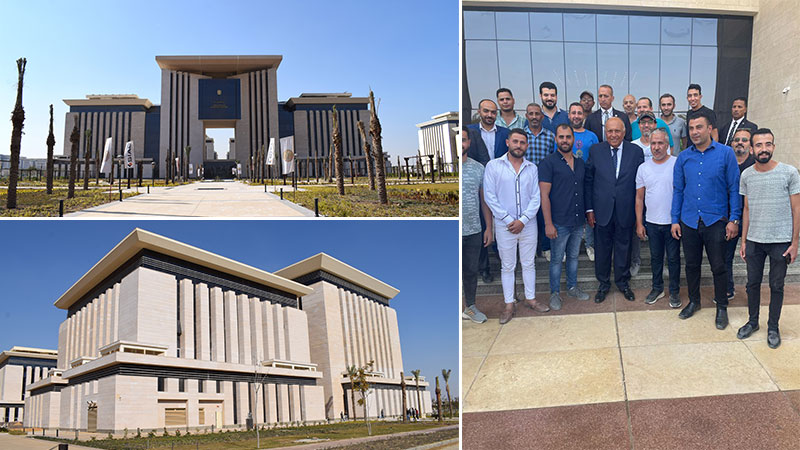 Egypt's Minister of Foreign Affairs Mr. Sameh Shoukry visited the Ministry of Foreign Affairs New Premises Project in New Capital on the 16th of August 2023; one of SIAC's projects in New Administrative Capital, Egypt. 
The project is one of our exceptional projects in the New Capital, where it is the tallest, unique iconic building acting as a landmark for the whole governmental district.  
The project is turnkey construction. The scope of works includes all civil, architectural finishing, electromechanical and landscape works. 
Total built-up area is 84,000m2. 
The building consists of 2 basements, ground floor & 9 floors.
The governmental district is the pioneer area in the New Capital City leading the whole new city development –seven times the size of Paris- to achieve the target ambitious "Move-on" plan.
SIAC is proud of its commitment and obligation to its clients.
Owner: Administrative Capital for Urban Development (ACUD). 
Client: Egyptian Armed Forces Engineering Authority 
Engineer: Dar AL-Handasah Shair and Partners 
                  Shaker Consultancy Group 
                   Engineering Consultants Group (ECG) 
Project Manager: Egyptian Armed Forces Engineering Authority  
Location: New Capital, Egypt
Latest News