WORLD ECONOMIC FORUM: "A FUTURISTIC PROJECT USES MEGA-TREES TO POWER APARTMENTS"; ARTICLE ABOUT THE GATE PROJECT ONE OF SIAC'S PROJECTS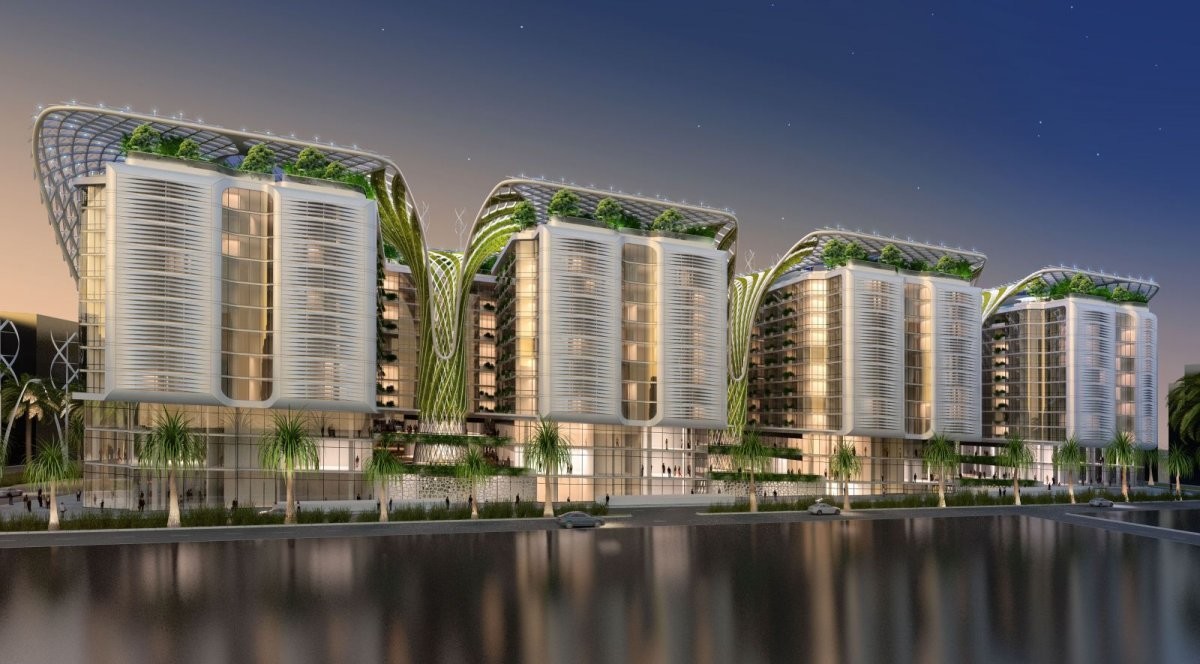 SIAC is the Main Construction Contractor of The Gate, Heliopolis, Cairo, Egypt project.
An apartment, retail, and office complex with an abundance of greenery is going up in Cairo, Egypt.
Designed by Vincent Callebaut Architectures, the complex will feature nine cylindrical structures covered in plants, which the designers call "mega-trees." to power the apartments.
Construction began in 2014 and will be complete by 2019, Callebaut told Business Insider.
Check out what the futuristic complex, dubbed The Gate, will look like.
The Gate, a 4.8-million-square-foot complex, is being built in Cairo's Heliopolis district.
As seen on the 'World Economic Forum' for more info please visit:
URL: https://www.weforum.org/agenda/2017/11/this-futuristic-project-uses-mega-trees-to-power-apartments
Latest News