PRESIDENT EL-SISI INAUGURATES BENI SUEF CEMENT COMPLEX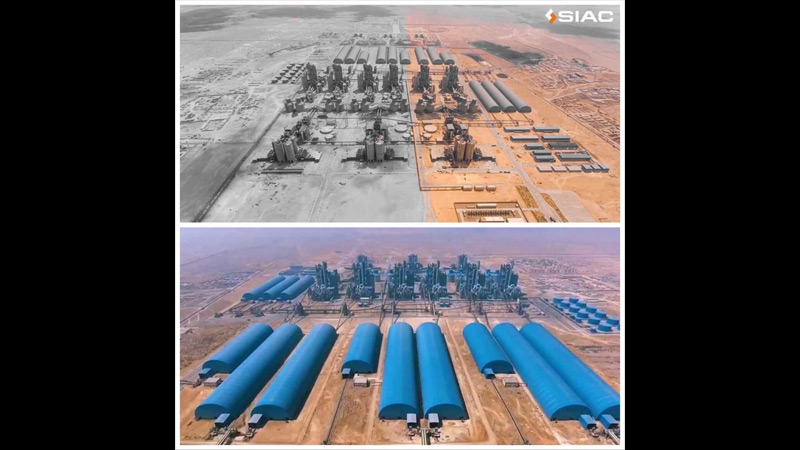 Egyptian President Abdel-Fatah El-Sisi inaugurated on 15 August 2018, the US$1.1bn cement and marble complex in Beni Suef governorate as part of the government's development drive.
The complex includes one of SIAC's 18 projects in the field of cement; which is "Government of Egypt Cement Production Plant in Beni Suef". This plant is the largest cement plant in the Middle East.
Our scope of the project was civil works for construction of 2 cement production lines with an annual production capacity of 3,200,000 tons.
During the unveiling ceremony, President El-Sisi said industrial projects like the Beni Suef complex help to reduce imports, save on foreign currency and provide thousands of job opportunities. The army's Al-Arish Cement Co has lowered cement prices per ton by 25-30 per cent from EGP1300 (US$72.63) to EGP900-1000 to help reign in high market prices despite a local production surplus of 11-12Mt, according to AFEA head Kamele Al-Wazir. Cement exports increased by 13 per cent YoY to reach US$57m in the January-June 2018 period, according to data released by the General Organization for Export and Import Control.
Latest News