President Al-Sisi Inaugurates King Salman University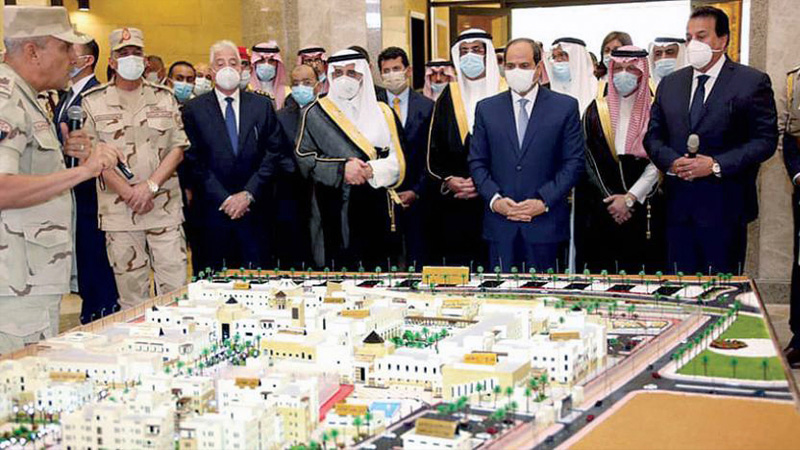 Egyptian President Abdel Fattah Al-Sisi inaugurated King Salman International University in South Sinai, on 31st of October 2020; one of SIAC's projects.
King Salman University is considered one of the national projects for the development of the Sinai Peninsula. It has three branches in the city of Al-Tur, Ras Sidr City, and Sharm El Sheikh, with a total of 10 colleges that can accommodate up to 30,000 students.
The majors of the university include Applied Engineering, Computer Science, Technological Industries, Financial and Administrative Sciences, Tourism and Hospitality, Desert Architecture, Language and Applied Languages, and Art and Design.
SIAC scope is turnkey construction of Al-Tur Branch of the university and landscape of Sharm El Sheikh Branch.
President Sisi welcomed a Saudi delegation headed by the governor of Tabuk Province Prince Fahd bin Sultan bin Abdulaziz Al Saud at his arrival.
https://youtu.be/Ouu9WWhSJnk


Owner: Ministry of Higher Education and Scientific Research
Client: Egyptian Armed Forces Engineering Authority
Engineer: Egyptian Armed Forces Engineering Authority
Location: Al Tur, South Sinai, Egypt
Latest News